DeMar DeRozan and Kyle Lowry frame a dynamic organization in the Raptors' backcourt, both gaining All-Star gestures the last two seasons. Be that as it may, it wasn't generally simple sledding for the two watchmen. Speaking DeRozan said his first year with Lowry in Toronto was a tranquil one.
"My first year with Kyle (Lowry), (we) didn't let out the slightest peep to each other," DeRozan said. "We didn't talk. We didn't have a discussion. We didn't hang out. We went poorly. We didn't sit by each other. I didn't have his telephone number."
DeRozan, who has gone through his whole vocation with the Raptors, and Lowry have been as one since the 2012-13 season. Their relationship enhanced such a great amount from Season 1 to Season 2 together that DeRozan said he nearly requested an exchange when it looked like Lowry may be managed in 2013-14.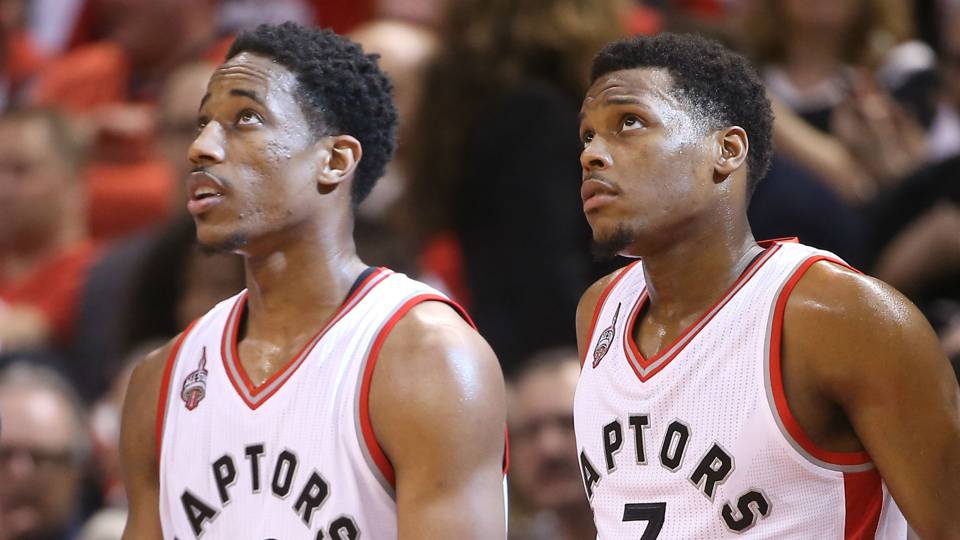 [ Also Read: Finally Ricky Jean Francois has chance for Winning a Super Bowl Ring ]
"On the off chance that you get exchanged, I will request an exchange as well," DeRozan said he told Lowry. "That entire season, the edge that we were playing with was mind blowing. It made it fun. It was a snapshot of us extremely standing tall and extremely battling through all the difficulty."
DeRozan was named Eastern Conference Player of the Week a week ago subsequent to scoring 52 focuses against the Bucks and 35 against the Bulls. While DeRozan and Lowry may have begun their backcourt organization on rough terms, they are presently among the most strong protect pairs in the NBA.